Cambodia begins to expand its airbase
Phnom Penh: Sihanoukville Air Force Base has begun to extend its runoff and allow the aircraft to land. The larger planes and 10 million passengers a year can be obtained.
Airports chief of Cambodia, Pich Sophea Dara, said by phone on February 13, That the expansion of the Gangwon Airport has begun, and the airport will extend the 1,000-meter runway This plane receives more and more passengers
The plane was larger.
After the expansion, the airport has the capacity and length of the same route as the current Phnom Penh International Airport The airport is the same size as the Siem Reap International Airport.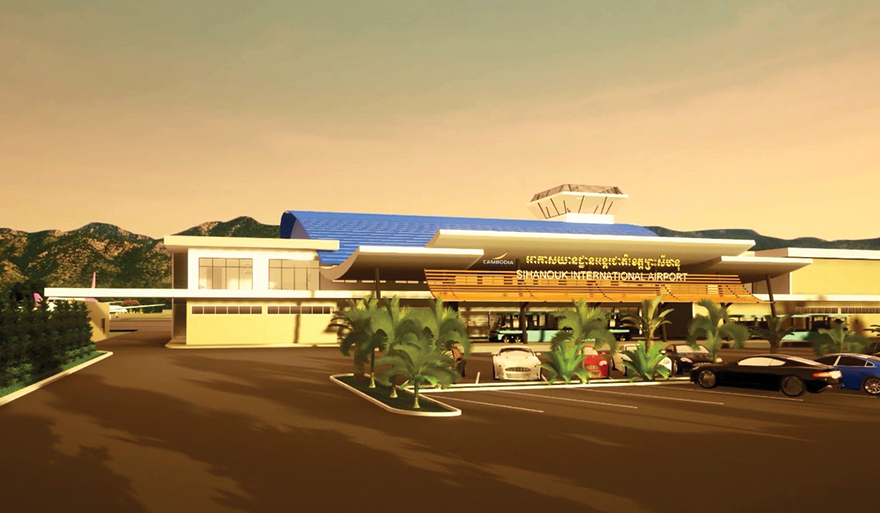 "After this stretch of the road is expanded, we will prepare to build a continuous passenger building to allow this airport Is capable of carrying 10 million passengers a year. "
"There are 11 airline companies that are currently stationed at the airport, which is not yet available," he said. Including charter flights. "
However, he did not elaborate on the size of the investment capital on the expansion of the runway and the cost of building passenger shipments. In the future.
Pich Sophea Dara said that if there were no changes, the planned expansion of the airport would end. Later this year.
Cambodia's Prime Minister Samdech Techo Hun Sen recently said Sihanoukville's Corridor Airport will be Expands to get more passengers as government targets increase Cambodia's air travel to 30 million By 2030.
At the same time, Tianjing Union Development Group has also started building another international airport in Botum Sakor district of the province. Koh Kong also.
President of Cambodia Association of Travel Agents, Chhay Sivling, said that after the expansion, the airport was more attractive because It's bigger than ever, getting bigger planes and getting more confidence with the system easier to get Comfortable and comfortable for both national and international guests
Statistics.
"Sihanoukville has become more attractive from year to year, so it is important now that we have What attracted them apart from the coast.
"The province of Preah Vihear is fast growing, but the slow development of the province currently lacks the human resources, the hospitality service is still there. The restaurant level has not improved. "
"Besides the beautiful beaches, we have to have more processing resorts because tourists not only want to visit Sandy beach and take pictures. "
............................................
February 18, 2019

Resource: Koh Santepheap

More information about Cambodia please scene WECHAT code below
---